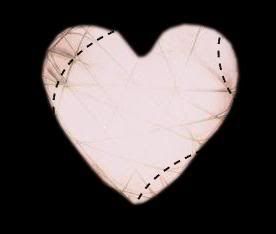 HI THERE.
im sara and if you want you can comment to be added.


so, like i said, i'm sara and i'm sixteen years old as of july 30, 2005. eventually ill age, and i probably wont edit this first entry when eventually hits. i'm pretty much a normal teenage girl. i go to high school (im a junior), i have a job (i work with persons who have disabilities), and i am confused about the world and myself.

my aunt however, calls me a rebel. im a rebel because i am very liberal, hate our current president, think gays should be allowed to marry, talk back to my parents, dont eat meat, go out on sundays, listen to music that is not mainstream, and once had the color pink in my hair.

if thats what makes a rebel, then i am a very good one.
but, if its not, and my suspicion is that is not a correct definition, than i am not so much rebellious. just sara.